Credit Card Integration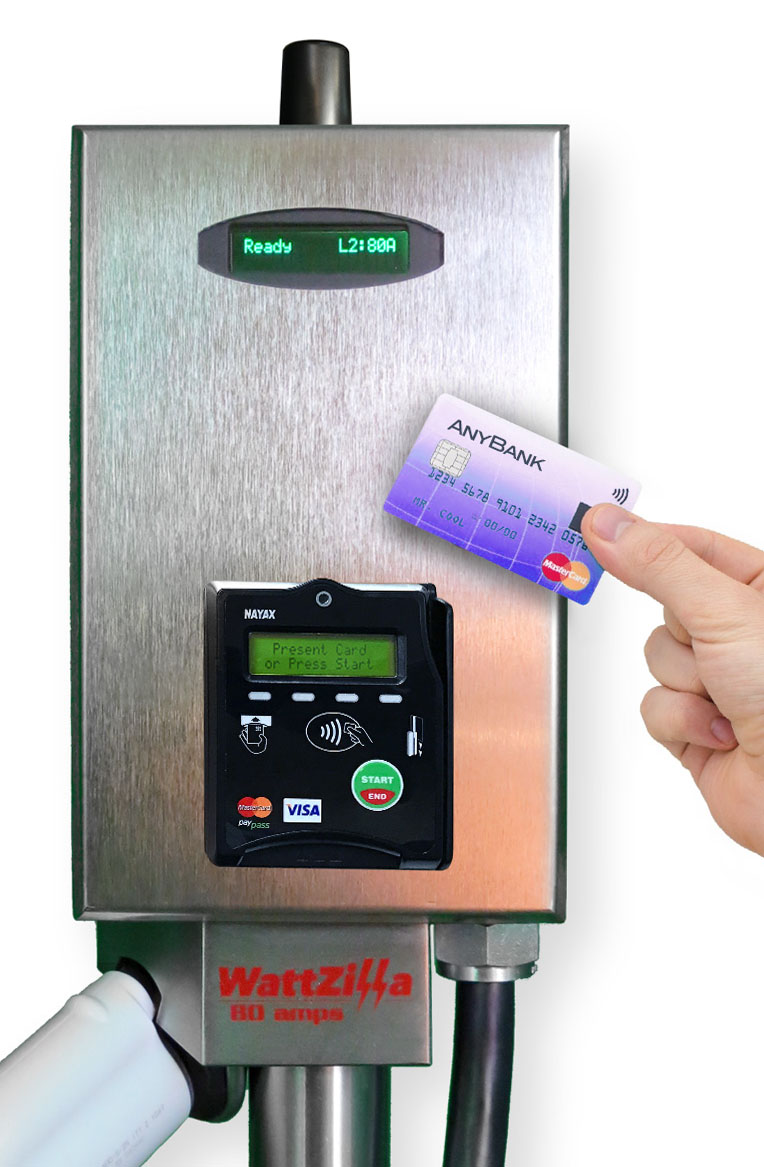 We have partnered with Nayax – a leading global provider of EMV certified cashless payment solutions – to create an optional, integrated credit card payment system for the WattZilla® UNO, DUO and QuadZilla.
The system will accept traditional credit cards, Apple Pay, Samsung Pay and other popular cashless solutions ensuring customers a convenient, seamless experience.
Integration with WattZilla® is simple:
Set up your account with Nayax. Let them know which WattZilla® product you are purchasing.
Order your WattZilla® charger, choose the credit card integration option at checkout.
We coordinate with Nayax to recieve all the necessary hardware for your system.
We integrate the Nayax payment hardware with our custom designed UL-listed power supply, brackets and software into our durable, weather proof 4X stainless steel enclosure
WattZilla® delivers the charger to you – ready for installation and accepting payments.
To learn more about our Credit Card Integration option, call 857-389-9893 or e-mail (include your name and contact phone number) to tech@WattZilla.com.