WattZilla® C3: Single Board EVSE (SBE)
The WattZilla® C3 is the world's first UL recognized SBE (Single Board EVSE).
This all-in-one solution contains all the Command/Control/CCID20 (C3) functionality required by NECA, IEC, UL and J1772 standard boards.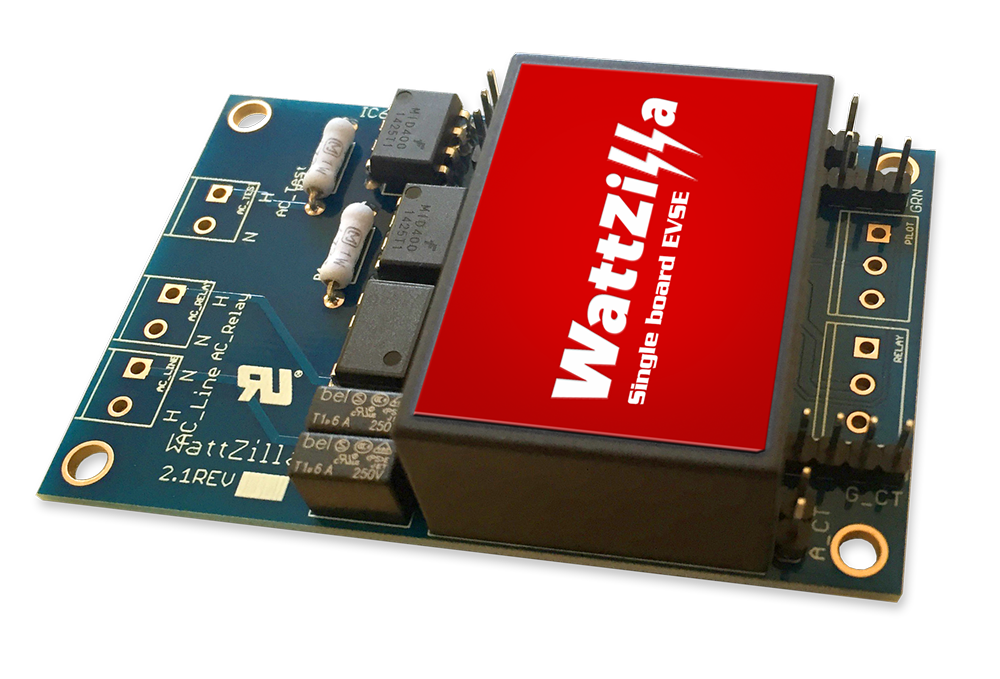 Designed to meet all applicable United States, Canada and IEC standards, the board is capable of working with EVSEs designed for power outputs including single phase 208/240 volt 0-80 AMPs and three phase 415V 0-63 AMPs.
Build your EVSE on a UL recognized solution.

The WattZilla® C3 allows EVSE designers the ability to save valuable time, money and resources developing and testing their own solutions to meet the rigorous standards of UL. The C3 is ready to go from day one; a rock-solid solution for you to build on.
The WattZilla® C3 SBE is the ONLY UL recognized product offering a complete solution on a single board. By using the C3 in your design, you can save months of certification testing time and thousands of dollars knowing that this work has been recognized by UL for compliance with appropriate 2017 standards.*
Features and Specifications:
SINGLE BOARD EVSE COMPONENT
PART #600-00001-000 - UL File #E473741
CCID-20 AC/DC Ground Fault Monitoring
Charge Display interface built in
Meets UL 1998 , 2231 and more
A/C input 90-265 volts 50/60 hz
Meets US, Canada and IEC standards
Corrosion-resistant gold plated board
UL recognized
Dimensions
L: 70.89 mm (2.792 in)
W: 45 mm (1.175 in)
H: 21.53 mm (.848 in)
For more information:

If you would like to speak to a WattZilla® representative who can answer questions regarding purchasing, installation or customization, contact info@WattZilla.com. We look forward to assisting you.